Customize Yard Signs and Banners Online!
Complete a design in 3 easy steps - As little as 5 minutes!
Create awesome Yard Signs and Vinyl Banners with unlimited fonts, colors, and clipart to choose from!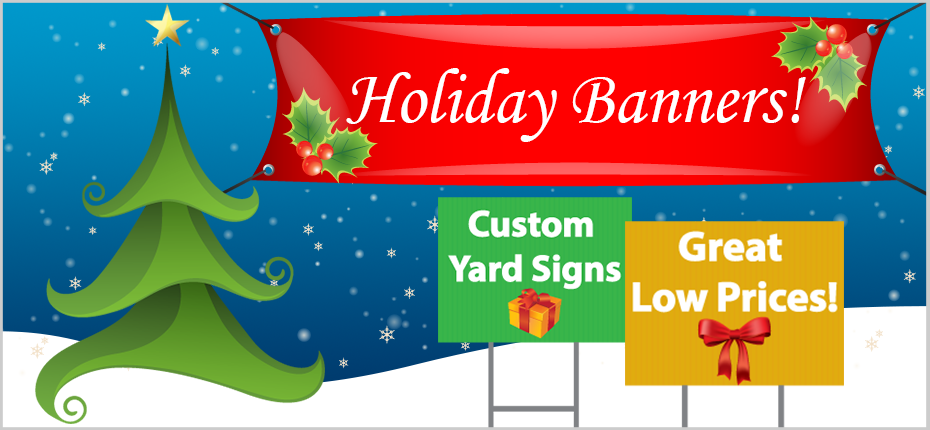 Select from our gallery of Yard Sign and Banner templates or design your full-color sign from scratch!

Also View: Christmas Yard Signs & Banners


We are proud of our fast turn-around time and most orders are delivered within 5 business days. Volume discount prices apply.
Choose a Design Template

Design a Sign! Proof a Sign! Order a sign in 5 Minutes!
Yard Signs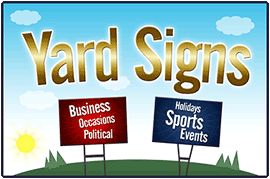 We provide and extensive selection of very well designed yard signs no matter the occasion. Choose from one of many styles of yard sign designs, including business, political, sports. events and more!
Vinyl Banners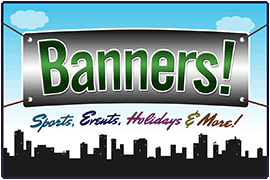 Our huge selection of amazing banners will grab the attention of many people. With our high-quality designs and durable materials we guarantee you will find the right banner for the right occasion!
What They're Saying
"Thank You!
I will sure use your company again for my next banner." – Sonia Garcia
Texas, Dec 2013
---

Convenient, Secure, Encrypted Payments: